One Bowl Specials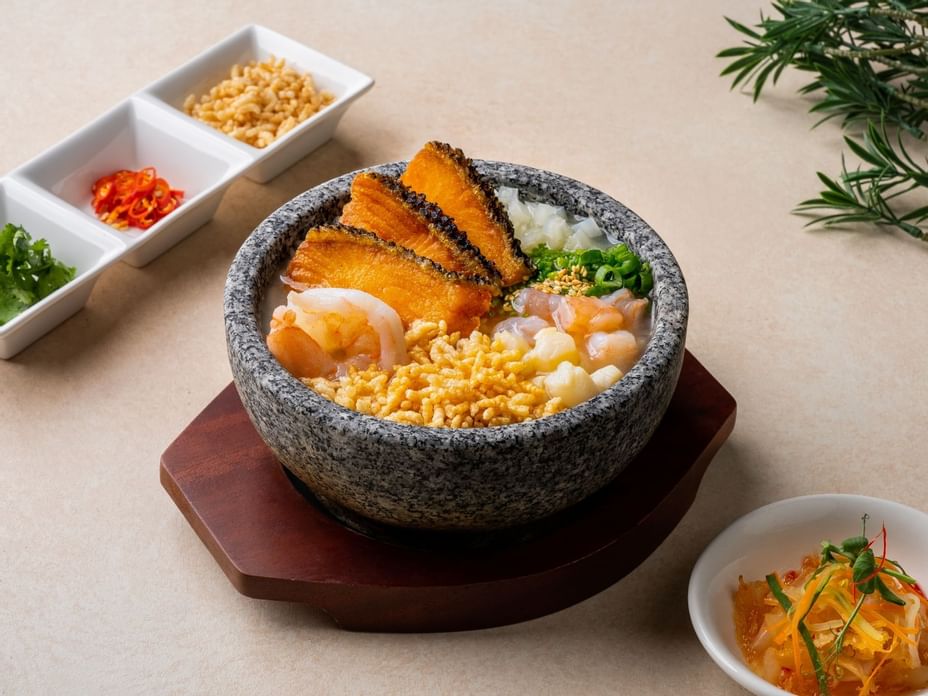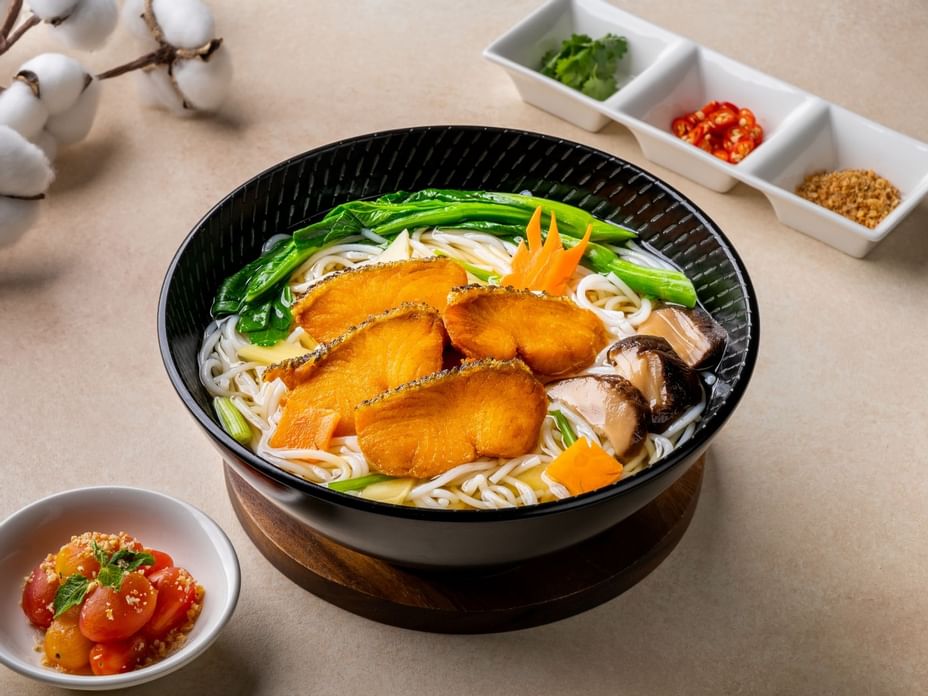 It is the perfect time for a piping hot Seafood Poached Rice with Superior Broth or a Crisp-fried Sliced Fish and Thick Vermicelli with Halibut Superior Broth with the chilly weather nowadays.
Each dish is at a promotional price of $16.80++ and you get a free appetiser of either Cherry Tomato in Plum Sauce, Chilled Thai-style Sliced Sea Whelk and Jellyfish Salad or Chilled Hua Diao Chicken Roll.
Available daily,
Lunch: 11.30am to 2.30pm (last order at 2pm)
Dinner: 5.30pm to 10.00pm (last order at 9pm)
Advance reservation is required.