Your Well-being is Our Priority
Orchid Hotel has been closely monitoring the COVID-19 situation and is following guidelines from the local governments and health agencies to deliver stringent health and hygiene protocols and is committed to delivering a clean and safe environment. We understand there are many concerns during this time and wish to assure that the safety and well-being of our guests, customers and colleagues are of paramount importance to us. Orchid Hotel now accepts bookings for guests issued with Stay-Home-Notice (SHN) and bookings for travellers who are arriving via Air Travel Pass (ATP), Reciprocal Green Lane (RGL) and Vaccinated Travel Lane (VTL).

SG Clean Certification
Orchid Hotel is proud to be certified SG Clean by the National Environment Agency, Enterprise Singapore and Singapore Tourism Board. The SG Clean quality mark is a national mark of excellence for businesses that adhere to high standards of environmental public hygiene on their premises. Orchid Hotel is committed to upholding consistent professional standards of hygiene and cleanliness that will minimise the risk of virus transmission. However, guests should continue to adhere to current health and safety guidelines, remain vigilant and practice good hygiene and social responsibility. For more information, please visit sgclean.gov.sg
Staying in Orchid Hotel:
1. Guests with same household address:
• Maximum room capacity is capped according to the room type capacity.
• Multiple room bookings may be made together, provided registered occupants across all rooms have the same household address.
• No visitors other than registered guests are allowed in the room(s).
2. Guests with different household addresses:
• Maximum room occupancy is capped at two persons per room or according to the room type capacity, whichever is lower.
• A set of interconnecting room assigned is considered as two rooms where the maximum room occupancy is capped at four persons.
• Multiple room bookings: Bookings of a maximum of two rooms together may be accepted, where the maximum room occupancy is capped at two person per room and the total number of registered occupants across both rooms must not exceed four persons..
• No visitors other than registered guests are allowed in the room(s).
Dining in Ya Ge restaurant:
• From 24 March 2022, groups of up to 10 fully vaccinated individuals will be allowed to dine-in with full vaccination-differentiated checks.
Using of Hotel Facilities (Gym, Pool and Sauna):
• Recreational facilities, including swimming pools, gym and sauna may be closed or operate at a reduced capacity.
• Indoor mask-off sports or exercise activities, e.g. gym and sauna are available only for guests who are fully vaccinated, a recovered COVID-19 patient or possess a valid negative COVID-19 test result covering the duration of stay.
On COVID-19 Safe Measurement Measures:
Under the Covid-19 (Temporary Measures) Act 2020, first-time offenders who do not comply with safe management measures face a fine of up to S$20,000. In the event of any breaches of law or non-compliance by guest(s) and/or their visitor(s) during their stay at the property, the penalty imposed by the authorities would be fully borne by the guest(s) and/or their visitor(s). The hotel shall be entitled to recover from the guest all fines imposed and/or losses suffered, of up to S$20,000. The hotel may charge the guest's credit card and/or utilize the guest's cash deposit (if any) to offset such fines or losses.
Effective 1 February 2022, Vaccination-Differentiated Safe Management Measures (VDS) will be expanded to cover all hotels. Only full vaccinated, recovered COVID-19 patients within 180 days of the first positive PCR test result or positive healthcare-administered ART result, medically ineligible individuals, or children aged 12 years and below will be allowed to stay.
Long-term visitors are required to get themselves fully vaccinated, i.e. two primary shots + booster. Guests who are not fully vaccinated must vacate the accommodation.
Short-term visitors who are unvaccinated will be allowed to stay in the hotel for a period of 30-day from the date of arrival. They will not be allowed to enter other VDS settings such as dine-in at Ya Ge, hotel facilities, etc.
From 1 March 2022, unvaccinated children aged 13 years old and above will not be allowed to stay in the hotel.
_________________________________________________________________________
SAFETY MEASURES:
• All guests entering the premises will need to wear a face mask.
• All staff wears face masks and are trained on health, hygiene, and sanitation standards.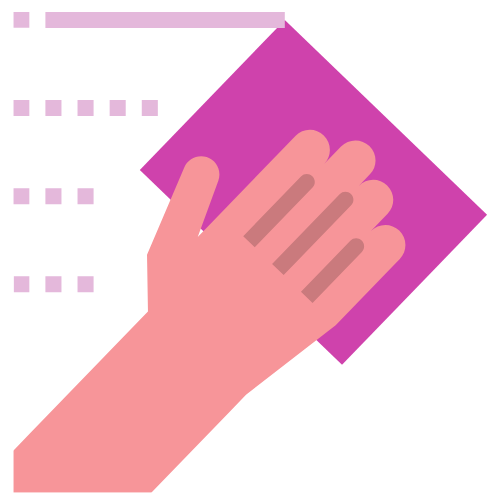 CLEANING & SANITIZING:
• Orchid Hotel uses NEA approved cleaning solution for cleaning and sanitization.
• Increased frequency of deep cleaning of public areas and all high touchpoint surfaces such as lift buttons, room key cards and pens.
• Additional guest sanitization amenities in public areas.
REST WELL IN OUR GUESTROOMS:
• Our rooms are fully disinfected with a sanitising mist sprayer after each departure, and NEA approved cleaning solution is used for cleaning.
• Single-use amenities are provided in every room.
• Our guests will have the option to reduce housekeeping services and contactless linens exchange services.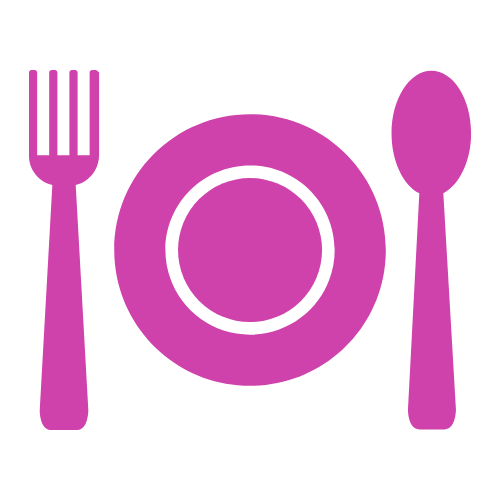 DINING IN YA GE:
• Guests are to adhere to guidelines based on local regulations.
• Orders for in-room dining or takeaways are offered at dining outlets.
• Restaurant space, menus, cutlery, tables, and chairs are sanitized every few hours.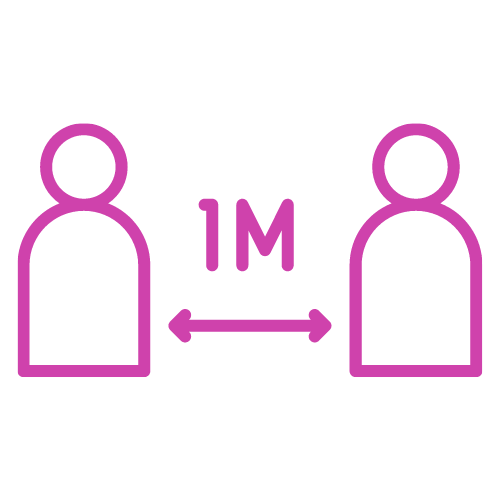 SOCIAL DISTANCING MEASURES:
• Queue markers placed at areas like reception counters, lift lobbies and entrance.
• Lift capacity is monitored and lift flooring is demarcated to ensure distancing.
• All seats at lobbies and common areas are spaced minimally 1 metre apart and alternate seats are crossed out.