A 4-STAR HOTEL IN THE CITY CENTRE OF SINGAPORE
WELCOME TO ORCHID HOTEL
Orchid Hotel Singapore is a design-led sanctuary in the heart of the financial district, Tanjong Pagar.
The 20-floor hotel property is an exercise at contemporary minimalism that blends harmoniously into Singapore's dynamic and growing skyline.
Following a recent design overhaul, our 4-star homegrown business hotel with 272 rooms is an oasis of timeless tranquility and warmth where the design language is effortlessly chic and contemporary. At first glance, the eye spots an earthy palette of colours such as pastels, greys and blues in the lobby. On closer inspection, one detects hints of gold, insouciant chaise longues, and soft organic form. The mood is decidedly energetic and vibrant; playful touches such as petals floating beneath the ceiling or a figurine holding up balls of light are designed to surprise guests at check in. The classy vibe and colour scheme in the lobby is also echoed in our well-appointed rooms and suites. We believe in incorporating attention to detail, spaciousness and sleep experience so you wake up ready to hustle and hit the ground running.
Our light-filled, sun-washed and garden-facing property has all the mod cons that makes it your home away from home.

Orchid Hotel is certified SG Clean by the Singapore Tourism Board (STB) and Enterprise Singapore in recognition of our commitment towards the highest levels of sanitisation and hygiene.
ROOMS & SUITES
The sense of contemporary elegance welcomes you with the hotel's newly refurbished 272 well-appointed spacious rooms and suites designed for the utmost comfort and style. Experience a tranquil hotel stay while staying inside Singapore's bustling city centre.
View all our rooms

opens in a new tab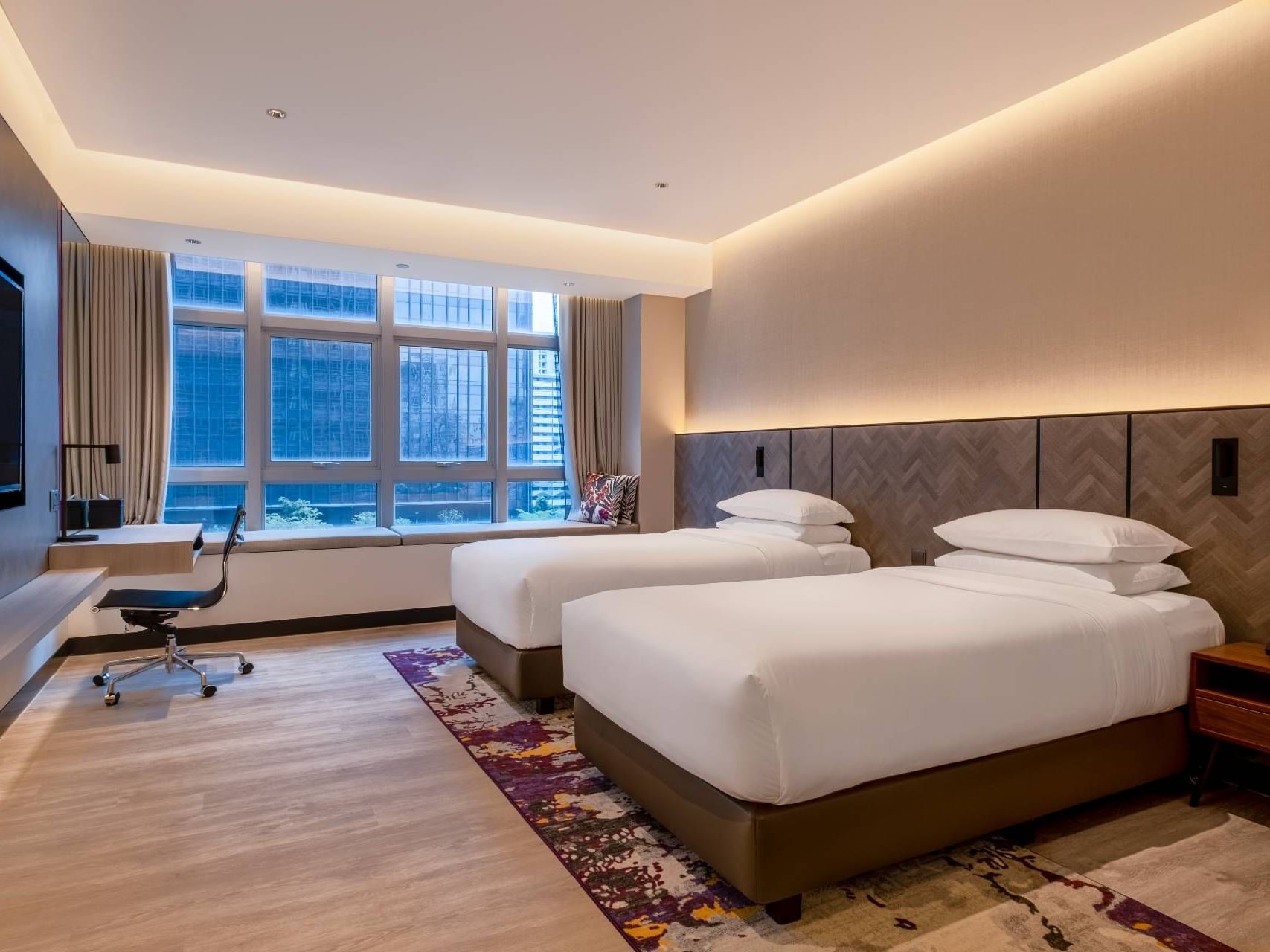 The Deluxe Room features two single beds or a double bed, offering much room and comfort. Equipped with universal amenities, choose the Deluxe Room with earth toned furnishings for a relaxing rest.
Read more

opens in a new tab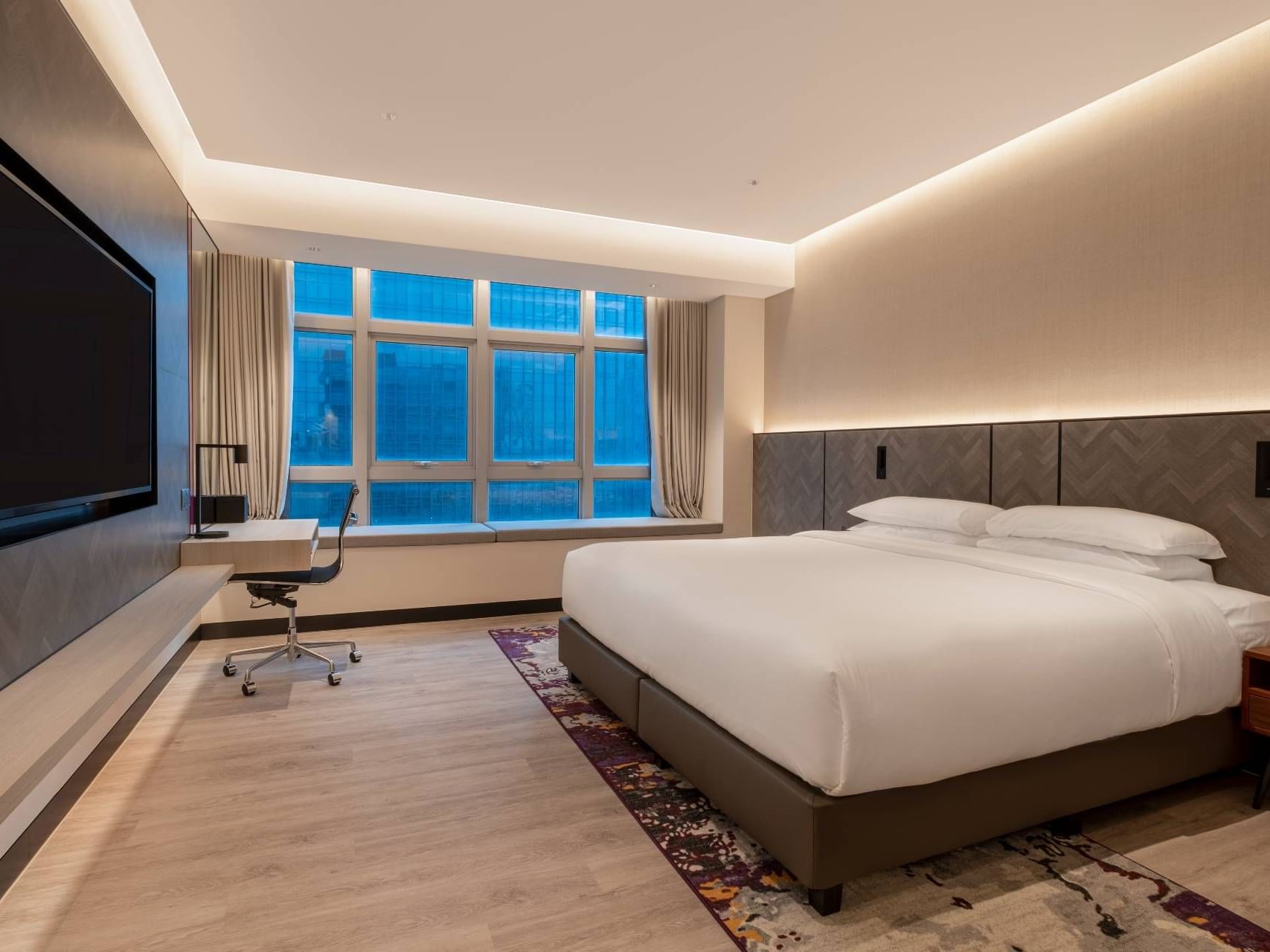 Designed with spaciousness in mind, the Deluxe Room features a king or queen bed offering both room space and comfort. Equipped with full range of amenities, furnished with Serta The Royal Gold™ mattress and earth toned furnishings, our Deluxe Rooms provides maximum comfort for our guests.
Read more

opens in a new tab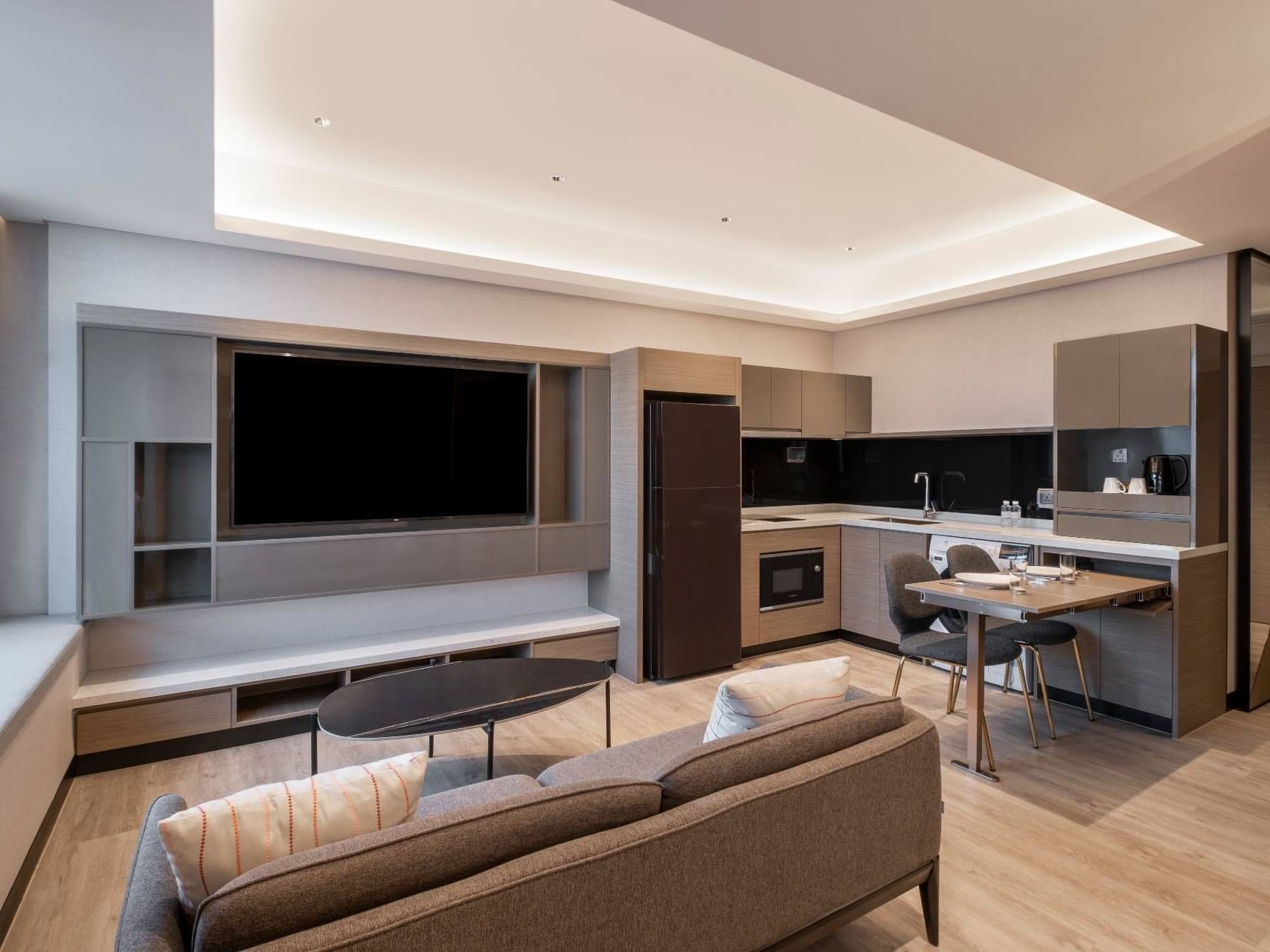 Designed with convenience and comfort in mind, the Studio Room features a queen size bed, kitchenette, bathtub and living space. Equipped with full range of amenities and kitchenette, furnished with Serta The Royal Gold™️ mattress, our Studio Room provides maximum comfort and convenience for our long staying guests.
Read more

opens in a new tab
Guest Reviews of Orchid Hotel Singapore
During the Covid-19 pandemic, it's considered as comfortable and convenient stay. Safe Management practices are in place which a couple of restrictions but inevitable for safety. No more buffets foods but serve set meals and limited number of guests using the facilities. Specially mention and applaud staff; Cindy and Carmen who provided good services which they are prompt, helpful and serve with passion and smiles. Certainly an asset to the Organisation. Good location with a nearby train station also easy access to public transport, supermarket, F & B outlets.
Located just outside Tanjong Pagar MRT, you get this big park to enjoy.
About 3 mins walk, you will see the hotel. Greeted by friendly staffs. Hotel is very clean. A little bit tight on the check-in due to the COVID-19, they scanned your temperature. The room is spacious. You get 1 Queen Bed + 1 single bed. The Toilet is very clean, amenities also great. You get a lot of Japanese and Korean restaurants just behind the hotel. Small but great restaurants, long queue is expected. Breakfast was great. You get to enjoy the swimming pool while having your breakfast. Checking out was simple too. Very close to Harbour Front Ferry Terminal, about 8 mins drive.
Great location, Go-Car or Grab ranging at SGD 8 - 10 to town area. Overall, recommended.
We were here for business conference meeting for 3 days. They provided satisfied service with Politness. Also conference area was good. Sufficient for meal area. Over all great experience. Certainly recommend to all.
This is a local Singapore hotel, but it's location is great and product is quite fine. It's has everything that an international hotel can offer, but it's location and closeness to the subway is it's top advantage.Room is large for the price paid, and it's central location. Housekeeping did a good job in maintaining the overall cleanliness of the room. Reception team was friendly as well, and there's always a security and bell person in the lobby. The breakfast was simple but sufficient, and offers some local favorites as well. I feel this hotel is quite popular with South Korean tourists. I would return to this hotel during future visits to Singapore
Very nice hotel, clean, and friendly staff. It is located near food places, walking distance to several attractions, temple, Chinatown... Etc. Nice, clean train rides, friendly people, good food, and safe.