A NEW DIM SUM EXPERIENCE ON WEEKENDS AT YA GE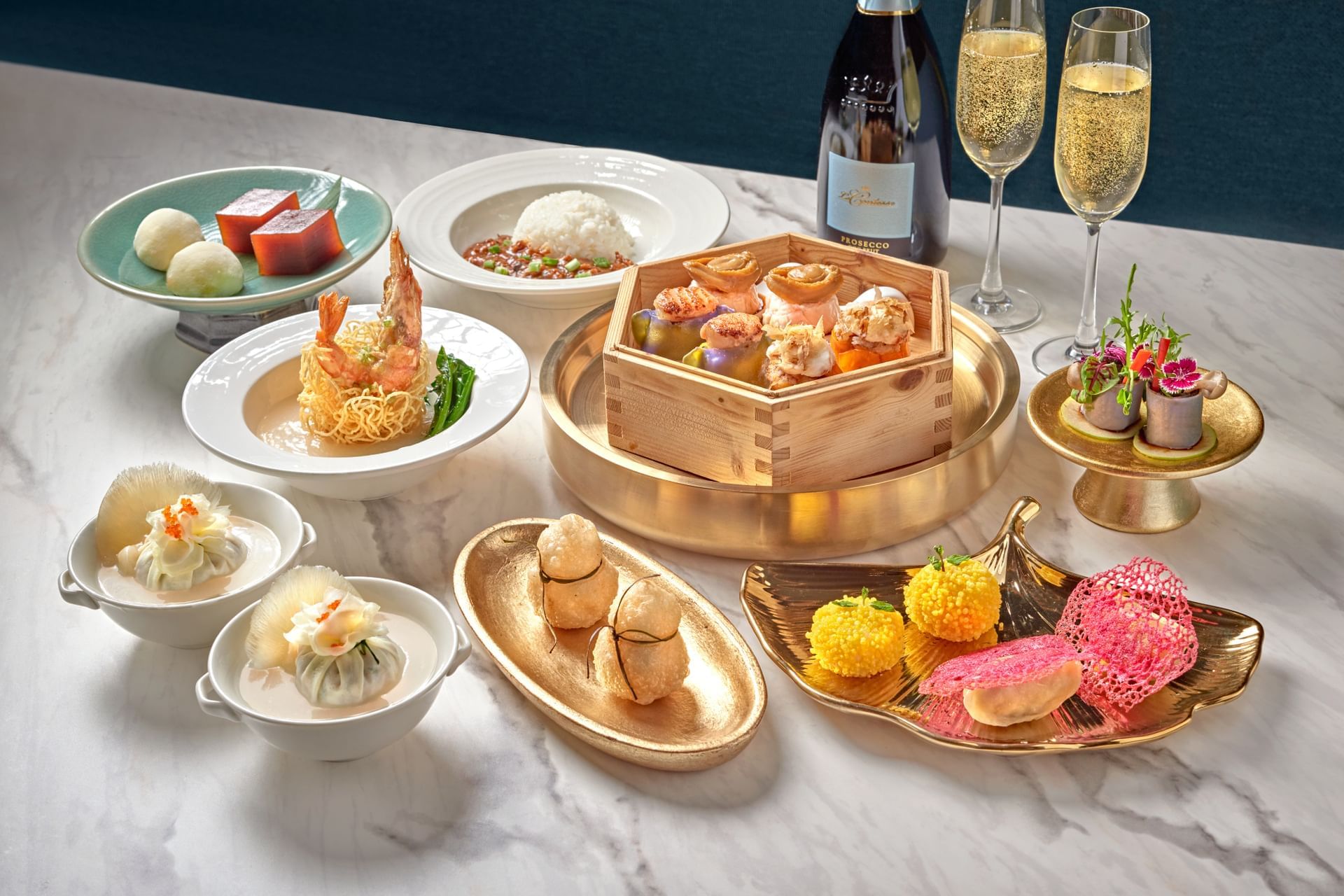 Singapore, 4 August 2023 – Having established itself as a much-loved destination for dim sum and fine traditional Chinese cuisine with a modern spin in Tanjong Pagar precinct, Ya Ge introduces a new dim sum experience: Exquisite Weekend Dim Sum Brunch from 05 August 2023.
Centrally located, coupled with elegant, light-drenched interiors and breathtaking views of the cityscape, alongside warm hospitality, Ya Ge is the perfect place for family and friends to come together and enjoy a leisurely sumptuous brunch.
Available every Saturdays, Sundays and public holidays, priced at $68 per adult and $48 per child (minimum two adults to dine) for two seatings from 11.30 am to 1.30pm and 12.30pm to 2.30pm, the Exquisite Weekend Dim Sum Brunch features premium one-serving-only Chef's Specials of skilfully crafted artisanal dim sum, main courses and desserts alongside unlimited servings of the restaurant's signature dishes. The portions are catered to the number of diners at each table. For sheer indulgence, diners can top up $35 to enjoy unlimited pours of Le Contesse Prosecco Spumante DOC Treviso Brut.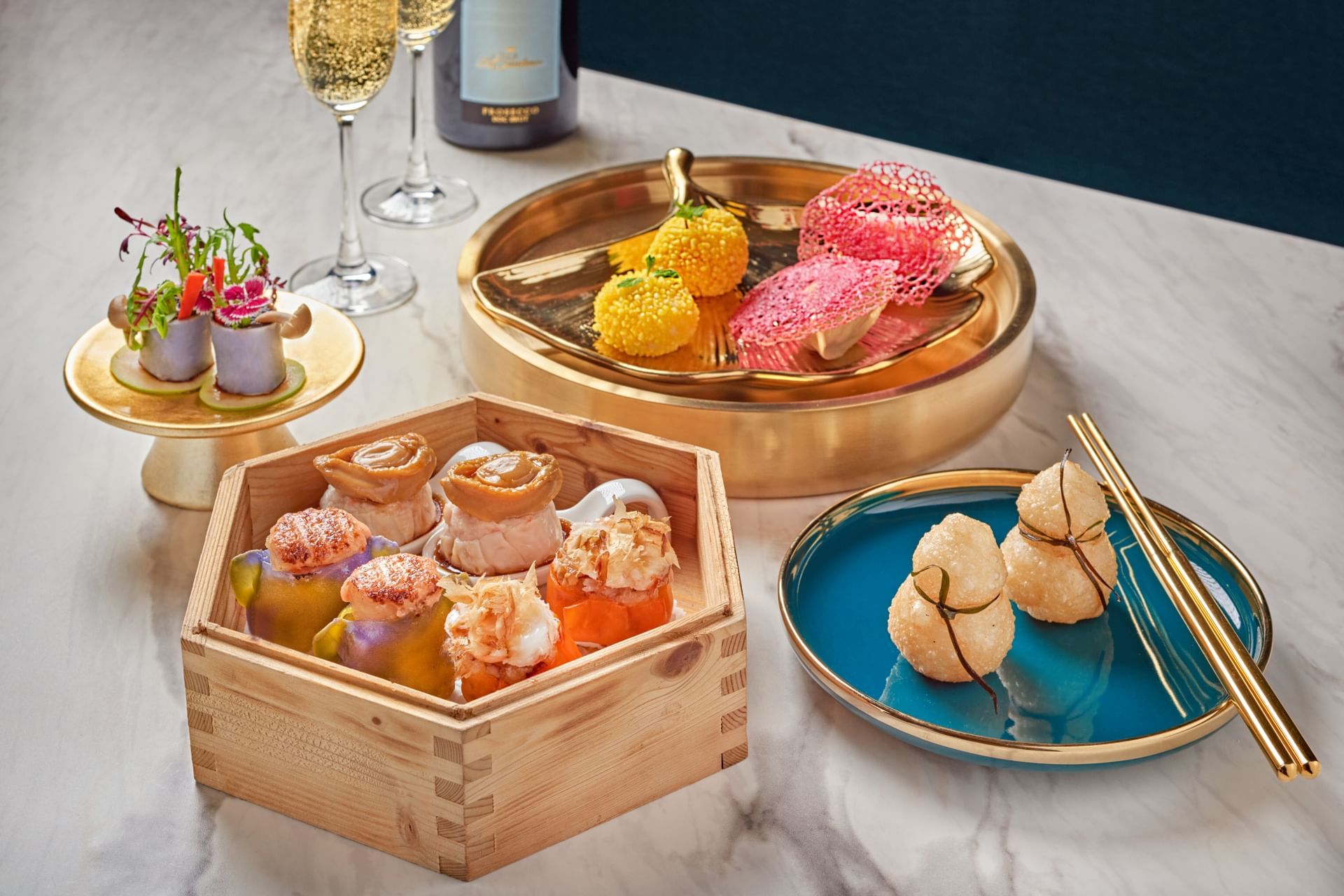 Embark on a gastronomic journey with Ya Ge's Exquisite Weekend Dim Sum Brunch. Get ready to experience a symphony of flavours with artisanal dim sum that are stunningly presented and skilfully handcrafted with finest ingredients like Steamed Glutinous Rice Dumpling with Lobster topped with luscious seafood sauce and bonito flakes龙虾糯米饺, Siew Mai with Abalone in Abalone Sauce鲍汁鲍鱼烧卖, Fresh Scallop Dumpling torched with Mentaiko Mayo 明太子玉带饺, Pan-fried Snow-flakes Kurobota Pork with Japanese Leek Gyoza, 冰花黑豚肉京葱锅贴, Garden Greens Roll with Black Garlic and Assorted Mushrooms黑蒜野菌田园卷, Deep-fried Gourd-shaped Sea Cucumber and King Oyster Mushroom Puff 像生葫芦海参角 among others. Feast on main courses like Crispy Noodles with King Prawn in Superior Broth 大虾脆生面 and Braised Minced Meat in House's Special X.O. Sauce with Japanese Pearl Rice 极品肉酱伴日本珍珠米饭 . Last, satisfy the sweet tooth with Chilled Blueberry Yogurt Snow Ball Mochi 蓝莓雪媚娘and Steamed Red Dates Cake 养生红枣糕 .
Complete the brunch with a sublime selection of the restaurant's signature dishes, which include Mini Pumpkin Pastry with Minced Chicken, Mushroom and Thyme酥炸小南瓜, Crispy Ugly Duckling with Chicken, Yam and Mushroom 丑小鸭, Golden Pumpkin Seafood Thick Broth 金汤海鲜羹, Braised Ma Po Tofu Sze Chuan-style 川味麻婆豆腐, Sautéed Kurobuta Pork with Garlic Sauce 蒜蓉烧汁黑豚肉and Chilled Lemongrass Jelly with Aloe Vera 青柠香茅冻 .
A Refreshed Dim Sum Menu
Apart from Exquisite Weekend Dim Sum Brunch, Ya Ge unveils a refreshed Dim Sum menu featuring over 10 new classic favourites and innovative creations such as Crispy Swan Puff with Minced Chicken and Mushroom 天鹅酥 ($9.80 for 3 pieces), Crispy Carrot-shaped Turnip Puff 萝卜丝酥 ($8.00 for 3 pieces), Charcoal Barbecued Pork Bun ⽵炭叉烧包 ($8.80 for 3 pieces) and different steamed cheong fun (rice rolls 肠粉) with various fillings ($7.80 to $12.00).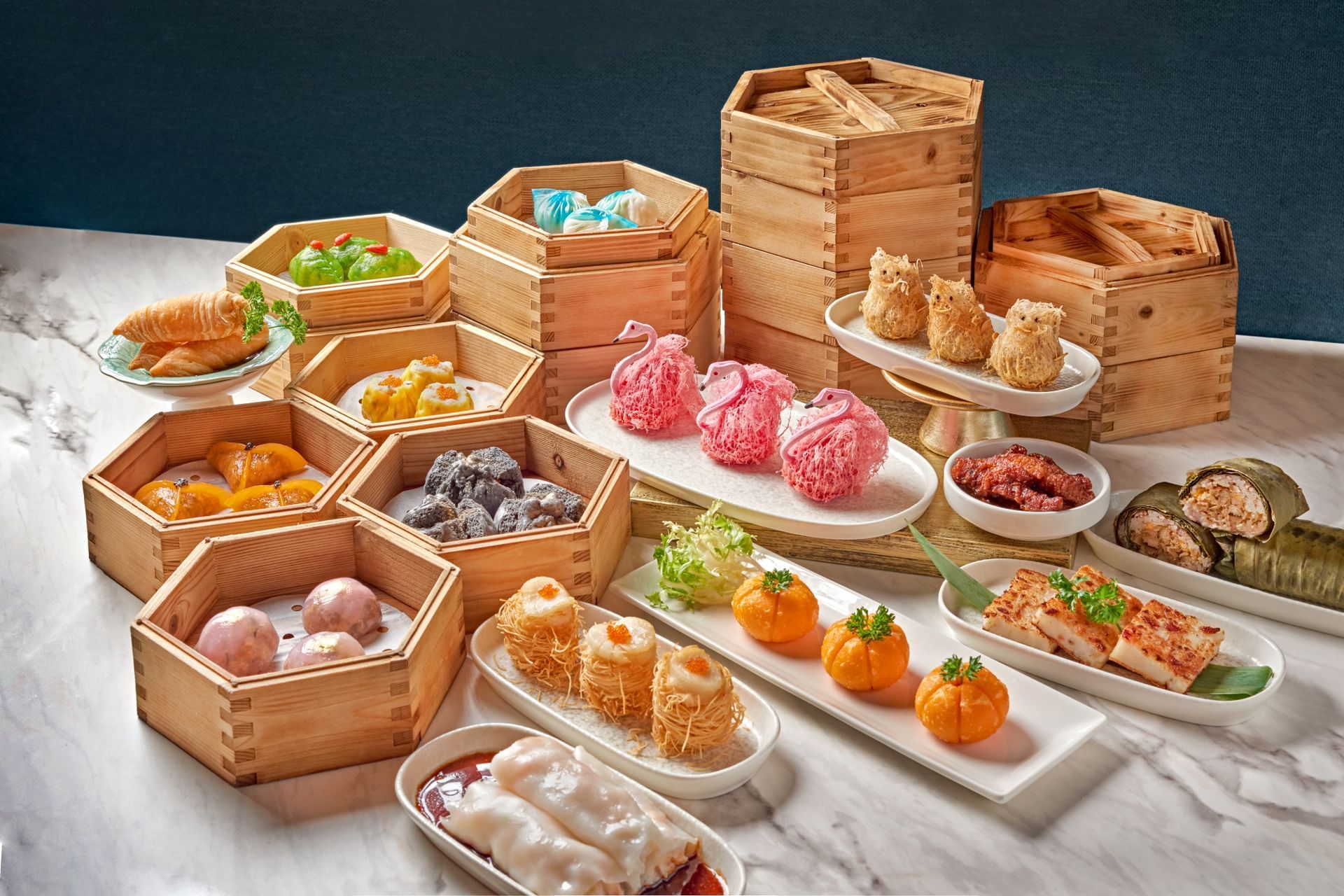 An exciting new addition to the menu is the specially curated Local-flavoured Xiao Long Bao 新加坡特色小龙包 ($10.80 for 3 pieces) of White Pepper Bak-Kut-Teh 白胡椒肉骨茶(yellow), Chilli Crab 辣椒蟹 (orange) and Laksa 叻沙 (pink). Each xiao long bao is an epicurean masterpiece, brimming with unique-flavoured broth and luscious minced pork, wrapped with skin derived from natural ingredients. The Traditional Xiao Long Bao 传统小笼包 ($8.80 for 4 pieces) will delight diners who prefer the classic version. Freshly-prepared daily and available for lunch only.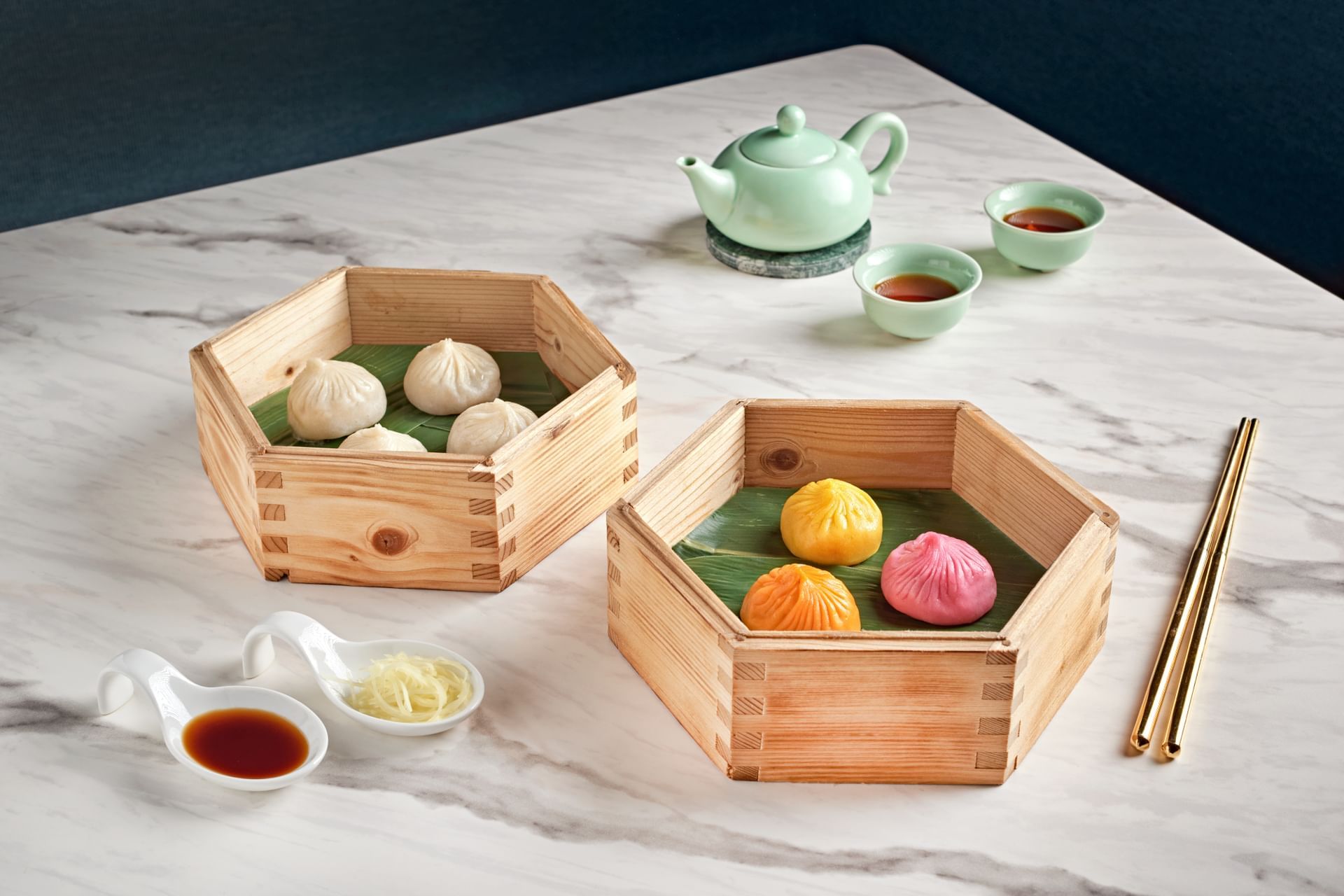 Officially opened in May 2022, Ya Ge's name brings to mind an elegant pavilion and its interiors draw inspiration from the cultural pinnacle of China - Song Dynasty. Stylised mountainscapes, a feature wall sporting a school of fish as well as a colour palette underscored by a classy celadon, teal and calming neutrals make Ya Ge a great venue for entertaining and intimate gatherings.
Advance reservation is required. For dining enquiries and reservations, call +65 6818 6831 I WhatsApp: +65 8031 6831 or email: fnb@orchidhotel.com.sg. Diners can also book online https://www.orchidhotel.com.sg/offers/weekend-dim-sum-brunch.